The Home of Influencer Marketing
Projected Click Fraud
According to Statista.com, click fraud or ad fraud is projected to cost online businesses in excess of $100 billion dollars by the year 2023.
Our advertising platform has been developed in a way that makes it possible to eliminate click fraud for our advertising partners whilst giving influencers and content creators a greater share of the advertising revenue.
We achieve this by favouring a Cost Per Acquisition (CPA) advertising model as opposed to a Cost Per Click (CPC) advertising model.  In most cases, an advertiser will only ever be charged when a sale is made.
Our advertising model effectively removes the desire and incentive for anybody to fraudulently drive up your online marketing costs.
Sixdeep is a Transparent Results Driven Influencer Network
As an advertising partner, you'll have complete visibility over who has viewed products on your website and what those products were.  This will allow you to re-market to those customers who didn't checkout with you the first time and to recover any abandoned shopping carts.
You'll be able to incentivise customers to return to your site by reaching out to them with special offers and price reductions.  Your reach can be extended further by incentivising the social media followers of your customers.
The Power of the Bio Link
The Bio Link or Link in Bio as it's often referred to has been adopted as a way to provide social media users with a link in the bio of websites and apps like Instagram and TikTok.  The purpose of which is to take your followers to a website of your choice.  This could be a product page, a petition, links to other social media websites, content pages or some other important page.  Whatever you decide to do with your Bio Link or wherever you decide to direct your followers, the choice is yours.
We have taken the Bio Link some considerable steps forward and have introduced what we believe to be a game changing service that will provide all Instagrammers, TikTokers and Content Creators with the ability to monetise their following in ways never before imagined whilst also addressing the increasing problem of Click Fraud for online businesses.
The images here show a Bio Link that is being displayed on a users Instagram Bio.  Once clicked, the user is taken to a Bio Page where you can see a number of social media links, a featured website link (which could be the users own website) a Become an Influencer button (this is how you build your network/downline and how new influencers are credited to you), and a number of buttons relating to product categories.  We will ask you when you sign up which product categories are of interest to you and your followers.  You will then receive commission for any sale made via your Bio Link and in particular, the product category links.
Signup for your FREE trial account today in order to learn more about how we can help you to build a network of influencers and monetise your following.
Engagement Rates on Instagram
You're Likely to Receive a Higher Level of Engagement with Micro and Nano Influencers
73% of people are more likely to be interested in your product/service if their friends are talking about it. Compared with 49% when your product/service is promoted by a highly paid celebrity influencer.
According to a 2019 report by statista.com, micro-influencers have the highest engagement rates (averaging at 7%) on their feed posts!
In fact, influencers with <25K followers had higher engagement rates regardless of their genre, target audience, or topics.
This isn't to say that you can't run a successful advertising campaign with a celebrity influencer however, the statistics do show that quality reigns supreme over quantity.
The Rise of Influencer Marketing
Influencer marketing is on track to become a $15 billion dollar industry by 2022 and it shows no sign of slowing down.
Influencer marketing market size worldwide from 2016 to 2021
Brands we're already working with
Awin
Tradedoubler
Adtraction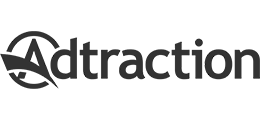 CJ Affiliate
Partnerize
Effiliation
Tradetracker
Impact
Daisycon
eBay Partner Network
ShareASale
Adservice
Webgains
FlexOffers
Rakuten Advertising (LinkShare)
Ascend™ by Partnerize
Admitad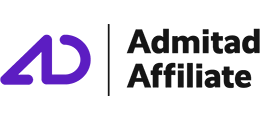 Adrecord
Cake
Hasoffers
Google AdSense
Affise
Post Affiliate Pro
Kwanko (NetAffiliation)
Stripe
TimeOne Performance
gearbest
Bol.com
Affilae
Optimise
FinanceAds
Casaneo
Mediaffiliation
AvantLink
Bluehost
Belboon
AffiliateFuture
Groupon
Veoxa
A4G
Smart4ads
Booking.com
Paid On Results
Sovrn Commerce Viglink
Refersion
communicationAds
IT Media
MyLead
Kelkoo
Adcell
Digidip
Leads.su
Gdeslon
The Affiliate Gateway
CityAds
Skimlinks
LinkConnector
Adpump
GetYourGuide
Salus Group
Target Circle
DoAff
Partner-ads
WebePartners
Gambling Affiliation
Commission Factory
Xpartners
Yieldkit
AFC Home Club
Reprise
Wink
PartnerStack
Linkbux
Aliexpress