The Power of the Bio Link
The Bio Link or Link in Bio as it's often referred to has been adopted as a way to provide social media users with a link in the bio of websites and apps like Instagram and TikTok.  The purpose of which is to take your followers to a website of your choice.  This could be a product page, a petition, links to other social media websites, content pages or some other important page.  Whatever you decide to do with your Bio Link or wherever you decide to direct your followers, the choice is yours.
We have taken the Bio Link some considerable steps forward and have introduced what we believe to be a game changing service that will provide all Instagrammers, TikTokers and Content Creators with the ability to monetise their following in ways never before imagined whilst also addressing the increasing problem of Click Fraud for online businesses.
The images here show a Bio Link that is being displayed on a users Instagram Bio.  Once clicked, the user is taken to a Bio Page where you can see a number of social media links, a featured website link (which could be the users own website) a Become an Influencer button (this is how you build your network/downline and how new influencers are credited to you), and a number of buttons relating to product categories.  We will ask you when you sign up which product categories are of interest to you and your followers.  You will then receive commission for any sale made via your Bio Link and in particular, the product category links.
Signup for your FREE trial account today in order to learn more about how we can help you to build a network of influencers and monetise your following.
Get new followers using our FREE automation tool
Engage New Followers with our FREE Google Chrome Extension
We have developed a Google Chrome extension that will automate the following and unfollowing of users on Instagram, TikTok, Vinted and Depop.  Our extension will also automate the sending of messages to every new person you follow on Instagram, Vinted and Depop.
The message that is sent to new users you follow will include your bio link.  As your new followers signup using your bio link, you will be credited with the referral.  In fact, you will be credited for each referral six levels deep as you build your influencer network downline.
Our Google Chrome Extension is FREE to use when you sign up to the FREE trial.
Build your own influencer network for a greater share of the marketing spend
Build Your Own Influencer Network
The Network Marketing industry is predicted to be worth around $200 billion dollars a year and isn't showing any sign of slowing down.  We believe the service we are offering is perfectly positioned to capitalise on this phenomenal industry.
Any new user to join Sixdeep using your bio link will be credited to you. Furthermore, any new user to join Sixdeep using the bio link of the user that you were responsible for signing up will also be credited to you.  In fact, you will receive the credit for all signups six levels below you.  This is referred to as a downline.
All you need to do in order to start building your downline is to take advantage of the FREE trial and to start using our FREE Google Chrome extension.  We will take care of everything else require to help you achieve success.
Access to a potential 775,441,056 products that can be promoted via your Bio Link
Influencer marketing market size worldwide from 2016 to 2021
The Rise of Influencer Marketing
Influencer marketing is on track to become a $15 billion dollar industry by 2022 and it shows no sign of slowing down.
Brands we're already working with
Awin
Tradedoubler
Adtraction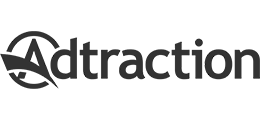 CJ Affiliate
Partnerize
Effiliation
Tradetracker
Impact
Daisycon
eBay Partner Network
ShareASale
Adservice
Webgains
FlexOffers
Rakuten Advertising (LinkShare)
Ascend™ by Partnerize
Admitad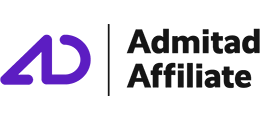 Adrecord
Cake
Hasoffers
Google AdSense
Affise
Post Affiliate Pro
Kwanko (NetAffiliation)
Stripe
TimeOne Performance
gearbest
Bol.com
Affilae
Optimise
FinanceAds
Casaneo
Mediaffiliation
AvantLink
Bluehost
Belboon
AffiliateFuture
Groupon
Veoxa
A4G
Smart4ads
Booking.com
Paid On Results
Sovrn Commerce Viglink
Refersion
communicationAds
IT Media
MyLead
Kelkoo
Adcell
Digidip
Leads.su
Gdeslon
The Affiliate Gateway
CityAds
Skimlinks
LinkConnector
Adpump
GetYourGuide
Salus Group
Target Circle
DoAff
Partner-ads
WebePartners
Gambling Affiliation
Commission Factory
Xpartners
Yieldkit
AFC Home Club
Reprise
Wink
PartnerStack
Linkbux
Aliexpress
Frequently Asked Questions
How does it work?
You'll need to sign up for a bio link and add the products categories for the products that you think your followers will be interested in.
How can I earn money?
You'll earn a referral commission from anybody that you introduce to the Sixdeep affiliate network in addition to a commission for anybody that your referral introduces (2 levels deep).   You'll also earn a commission on the sale of products sold six levels deep.
The monthly membership will cost the price of a coffee.
Payments are processed every 30 days for all completed orders however, we are working on a payment solution that will mean payments can be made within 24 hours of orders showing as completed. 
We partner with more than 190 other affiliate networks and have access to more than 950 million products. We can't show them all on our platform however, if you have particular products/service types in mind then please send us an email and we'll happily add those for you.
We'll take care of this for you.  Our geo targeting functionality will target products and services to your followers based on their location.  If you decide to add the Women's beauty product category to your bio link, we'll show your American based followers products that are sold by American suppliers.  If you have followers in the UK, we'll show your UK based followers products that are sold by UK suppliers.
Signup referral fees
You'll earn a 40% referral commission for anyone that signs up to the Sixdeep affiliate network.  You'll also earn a 20% commission for anyone that your referrals sign up to the Sixdeep affiliate network.
Sales Commission
You'll 30% of the commisison